Spice up your office walls
When it comes to office design, it's tempting to focus on the layout and the furniture, and in doing so to overlook the opportunities for creativity in wall colours and coverings.
As The Workspace Consultants' Design Partner Carol Chinn points out, a well-chosen mural can help lift the spirits and establish a core identity for your space. 'At Workspace we specialise in challenging pre-conceived ideas and taking clients beyond the conventional,' says Carol. 'Of course any space that we create will be functional - it has to be in order to meet the client's day-to-day needs - but we always like to ensure that there is an element of warmth, charm and even humour in every design we present. To that end, we were intrigued to discover a range of highly original wall murals that we believe would be perfect for contemporary corporate spaces, whatever the sector. Inspired through her early career choice of record sleeve design, the artist Lara Skinner has transferred these influences to wall coverings, and the vibrant collection includes mixed textures with a hint of florals that combine to create beautiful, marble-effect designs. We're excited to have such inspiring wall coverings available and we will certainly be adding them as an option for our office design clients in the future.'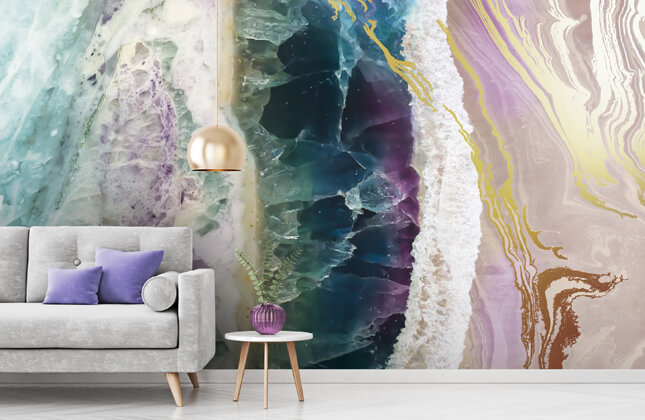 Learn more about Lara Skinner's murals here.
The Workspace Consultants specialise in office design and fit out project management in Cambridge, so please contact us to discuss your requirements and to arrange a no-obligation consultation.