Games areas or wellness spaces – which to choose and why.
Were games areas in offices a fad that seemed to reach their height in 2017? For me they conjure up images of tech mogul offices (like Google in 'The Intern') full of teen-geniuses playing ping pong. Were they a pointless American craze? In this article I want to revisit the science behind having a games room at your office.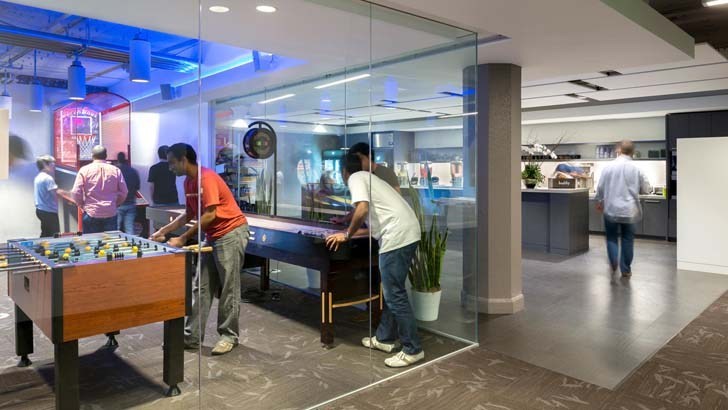 Enticing a millennial workforce
The main aim of the game space was to entice a millennial workforce and increase retention rate with the offer of a fun office. For example, the energy firm Ovo have a 'living jungle' in the office which includes a games room and gym – earning them a place on the 10 coolest offices list. The same can be said of ZPG which appeared on the 2017 list. Yet, to millennials such games rooms have become decreasingly enticing. Like most fads, games rooms have seen a recent and dramatic decline in favour. Game spaces are now seen as more of an example of showboating, than a promising new employer. In actuality, the spaces are used as a way of convincing employees into staying unreasonable hours. In the current review for Ovo on www.glassdoor.co.uk they lambast the company for not actually caring about its employees. Instead, they use the games room to extend hours under the pretence of there being a break space at work. With employee's new desire for a better work/life balance games spaces may have become obsolete.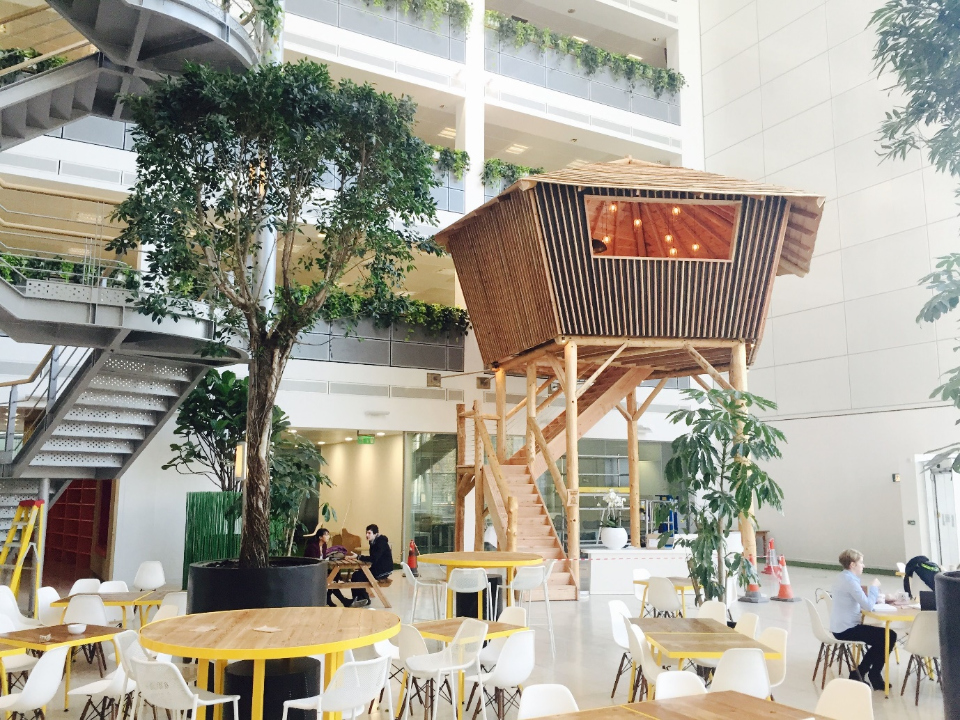 Games areas can help improve mental health
Despite this, perhaps games spaces can find new purpose in a mental health conscious workplace, especially given recent studies which show games help improve mental health. A recent government study indicates that mental health is costing the working industry between 33 and 42 Billion pounds. This shows that the improvement of mental health is a pressing issue for workplace design. It has been suggested by Gloria Mitchell, a leading performance coach, that to have 5 minutes destress breaks throughout the workday dissipates anxiety. Perhaps instead of clearing the brain through breathing exercises one could shake stresses through scheduled game time. A game theory introduced in 1975 suggests that playing games helps anxiety because it allows a break from the stresses of normal life. Indeed, video games have been shown to decrease stress, anxiety and depression despite fears of its addiction through its ability to distract and connect. Additionally, recently it has been discovered that mobile games like Candy Crush significantly help reduce anxiety, in the same way games rooms in offices could be implemented for relaxation. Moreover, a games area helps employees to easily get away from their desk. Instead of spending lunch times at desks, barely breaking from work, a games room allows a proper distraction.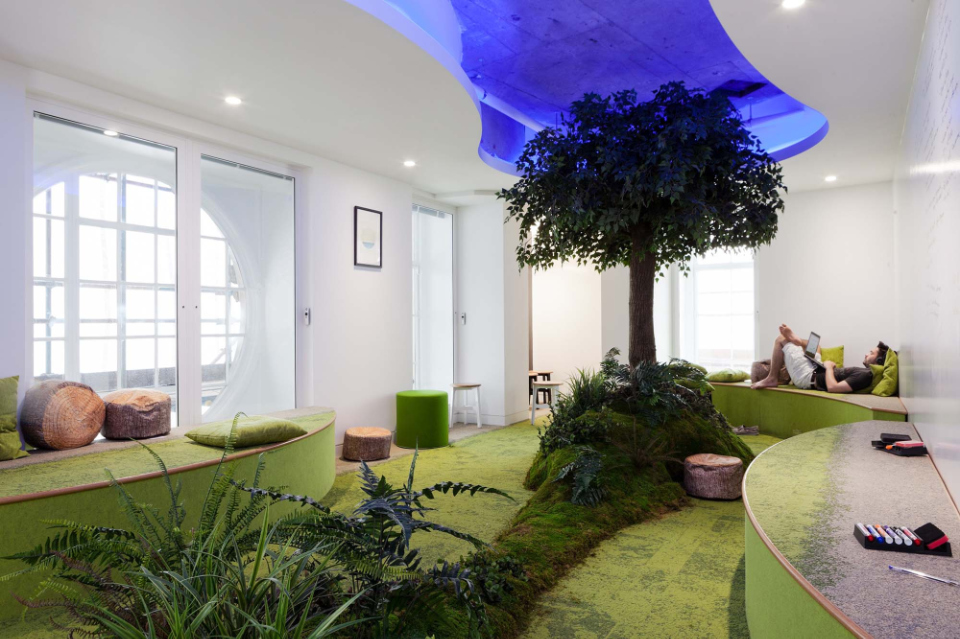 However, Ofcoms latest report concludes that 4/10 of us think that we're spending too much time on screens. And, in my last article I discussed how it's more important to get back to nature (40% of office workers only get 15 minutes outside a day). Furthermore, in a new award for Britain's Healthiest Workspaces, funded by the insurance provider Vitality, it's been suggested that secluded nap areas are what significantly help mental wellbeing in the workplace, rather than a games space – or even meditation areas. In Berlin, a tech free room has been implanted successfully at the sound cloud office, giving the time away from screens that we all have grown to crave.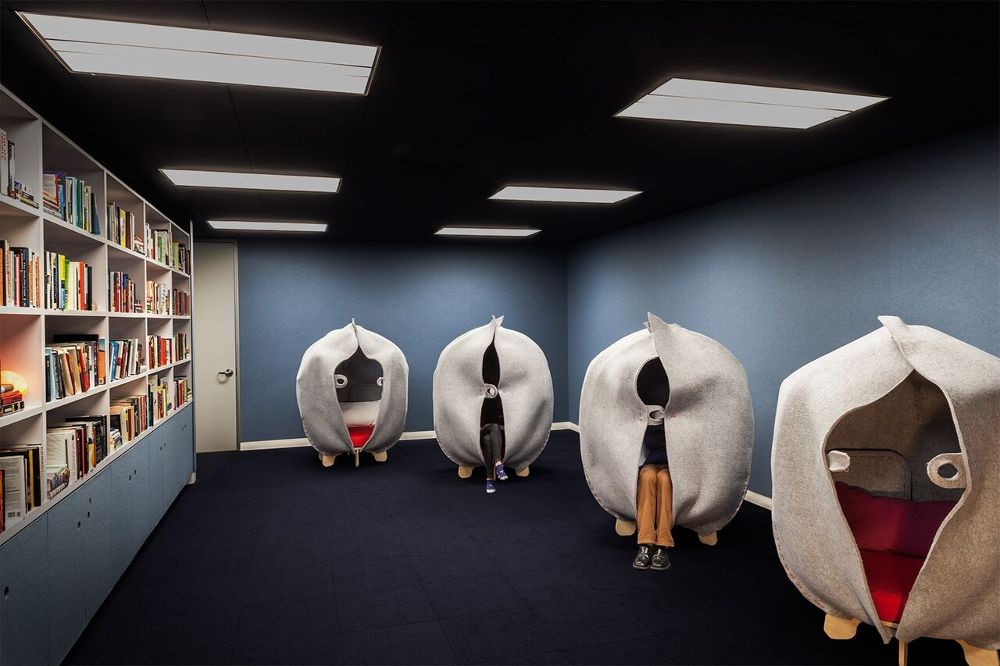 Our current mental health crisis would suggest that the importance of anti-stress breaks in the workplace is crucial. Increasingly, given the systematic apathy for the proper treatment of mental health, it could be said that there is a duty of care for the workplace to prevent the onset of disorders, rather than funding treatment or supporting sick leave once the problem has become apparent. Games areas including video and more traditional games seem to be something we should be including in our office design; it further seems we should also be looking to find space for a nap too!