Do I Need Visuals?
When you have made the decision to refurbish your office interior, it can sometimes be hard to sell the new design to partners or staff. We offer the service to build and visualise your design in 3D, which can be used in many ways to inform and advertise the proposed design.
NG Bailey was a recent project we have worked on, in which visuals really helped to inform staff of how their office will look. This eased the minds of many staff and created a buzz around the new move.
Working alongside Burrow's we created an interactive 3D model of the space and had visuals created for internal newsletters. Take a look at the comparisons between the visuals and the real thing below...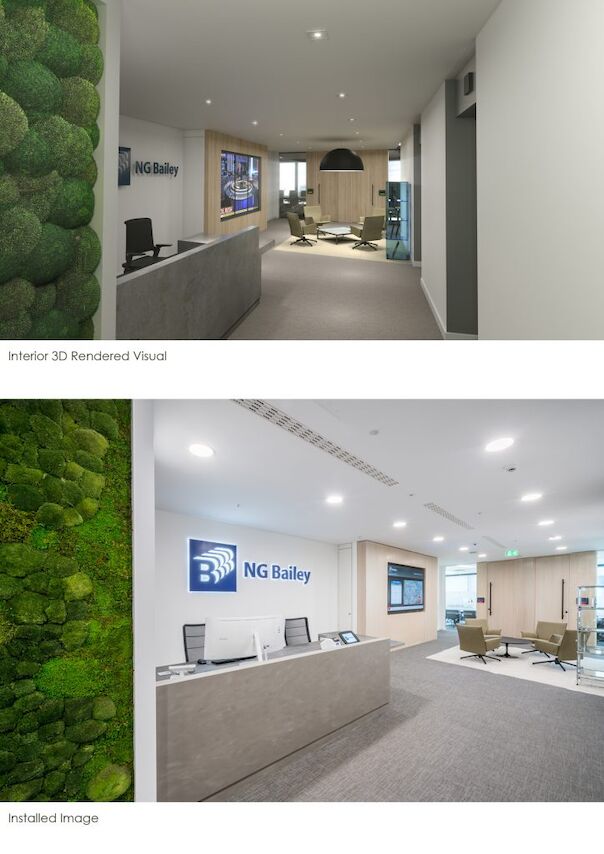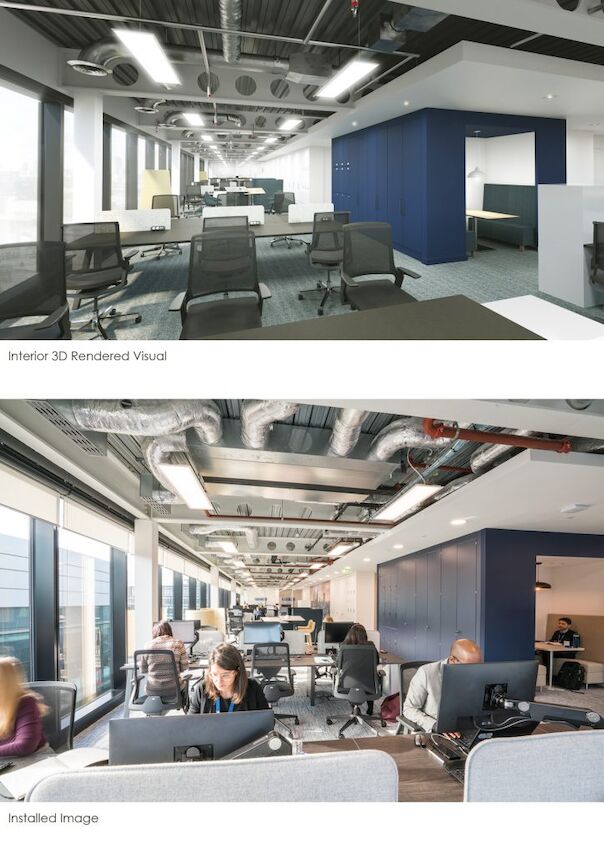 If you are thinking about an office refurbishment or move, please get in touch to see how we can help on 01223 656111 or visit our contact page.